The latest Canto BKK (Bangkok, Thailand) release offers great new features and enhancements: an updated user interface for Settings, a new Reports page, easy access to My Uploads, My Collections, Portals and Workspaces, the ability to edit an existing keyword and the ability to preview images before downloading when using presets.
Updated User Interface for Settings 
Canto's User Interface has been updated to make it easier for admins to navigate through Settings, now using tabs for quick access.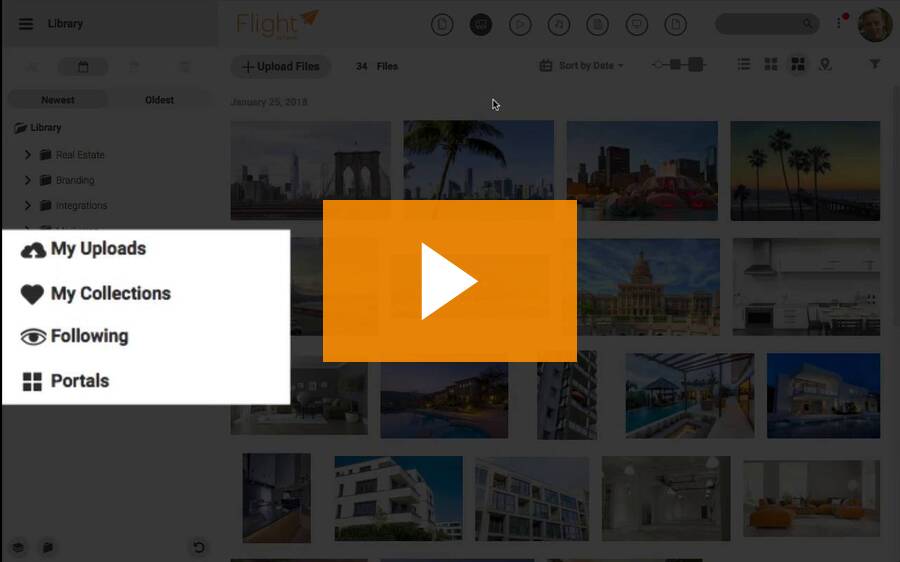 Updated Reports Page
Admins can find all analytics reports on the same page, and it is easier to run reports. Reports and dashboard are now accessible from the three vertical dots next to your avatar.


Easy Access to My Uploads, My Collections, Portals and Workspaces
You can now quickly access your uploads, personal collections, portals or workspaces by selecting each from the left pane, just under the main Library icon.
Ability to Edit Existing Keywords
Now Administrators can easily edit an existing keyword on the keywords page, located under Settings / Configuration Options.
Image Preview When Using Presets
Now you can see a quick preview of a file before downloading when using Presets.


Sprechen Sie Deutsch?
Not only have we added a German language UI in this release, but we've also made it possible for each user to set their own preferred language, rather than a global account setting. Go to your Avatar / Profile / Preferences / Language. Canto is currently available in English, Spanish, Chinese, Japanese and German.